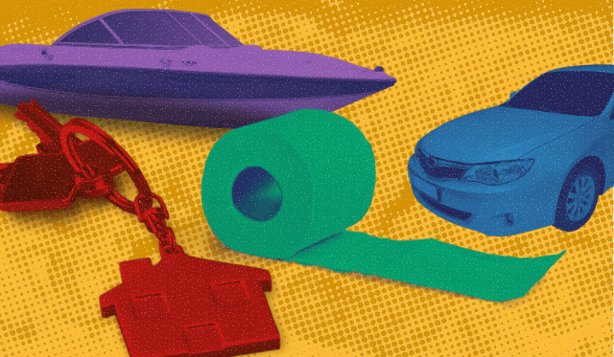 Stimulus checks and tax refunds are landing in bank accounts and mailboxes around the country. Many recipients are wondering: What is the best way to use this money?
To help you determine the most financially responsible course of action to take with your stimulus check, we compiled a list of different options for using this money.
Option 1: Cover your basic life expenses
First and foremost, make sure you can afford to cover your basic necessities, such as food and critical bills. With millions of Americans out of work, many are struggling to put food on the table. Most financial experts agree that it's best not to make any long-term plans for stimulus money until you can comfortably cover everyday expenses.
If you're living with an absent or diminished income, it may be time to reconfigure your existing budget to better suit your needs at the moment. Trimming discretionary spending now can be good practice for making it through the month on a smaller income. Start by doing an audit of your subscription-based services and calculating how much you can save per month without them.
Option 2: Bulk up your emergency fund
If your basic needs are covered, toss the money into your emergency fund account just in case things go south at any point.
Your emergency fund should ideally have enough to cover 3-6 months' worth of living expenses. If you don't yet have an emergency fund, or your balance isn't large enough to cover several months without a steady income, you may want to use some of the stimulus money to build it up so you have a cushion to fall back on during lean times. Pandemic or not, it's important to always have money set aside to act as a safety net for you and your family.
Related article: How many savings accounts should I have?
Option 3: Pay down high-interest debts
Using some of your stimulus check to pay off high-interest debt would be a great way to get a guaranteed return on the money. This advice only applies to credit cards and other private, high-interest loans. The federal government put a 6-month freeze on most student loan debts, so they should not be as high a priority right now.
If you are facing extreme financial hardship and struggling to even make minimum payments towards your debt, you're better off looking into options that allow you to temporarily skip payments at this time.
Option 4: Boost your savings
If your emergency fund is already in a good place and you've made headway on your debt, start looking at long-term targets for your stimulus money. Deposit the money into your savings account to cover long-term financial goals, like a down payment on a new home or a weekend getaway once the restrictions are lifted.
Consider all your options before choosing how to spend your stimulus money. In all likelihood, this will be a one-time payment received during the pandemic. If you need further assistance, feel free to reach out to us at 985.652.4990. We're happy to help you maintain financial stability during these uncertain times.
Subscribe to our blog today and enter for a chance to earn a prize! 🎁
It's a win-win. Our blog articles are crafted to help you improve your spending habits, grow your wealth and take your money further. Oh, and no banking jargon either — just helpful, straightforward articles written with you in mind. Subscribe now and we'll add your name to our giveaway drawing.