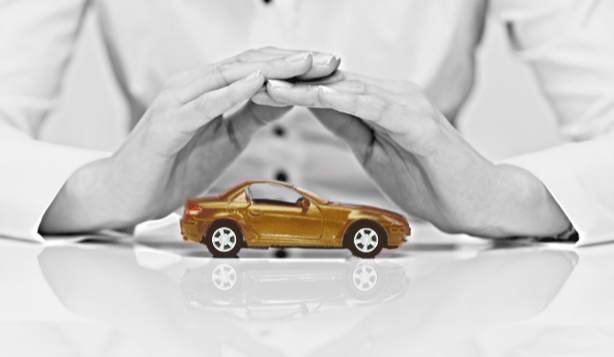 A protection plan is an investment that limits financial risk. It provides peace of mind and helps you avoid financial strain when the unexpected happens — but choosing a plan isn't always a Sunday drive.
Here are five options for protecting your auto purchase and the situations that justify using them.
Extended warranty



If you've ever received the famously annoying "Hello, I'm calling about your car's extended warranty" robocall, then you've heard the term. While these phone offers are often scams, car dealerships do actually offer legitimate extended warranties to car buyers who want extra protection.
Extended warranties provide additional coverage on your vehicle for a longer period of time or mileage. It costs between $1,000 to $5,000 and covers most repairs.
According to Consumer Reports, a majority of people who purchased an extended warranty never used it, and those who did paid more for the plans than they got back in benefits. In most cases, extended warranties just aren't worth it.
An extended warranty is a good idea if...
You're buying a vehicle that's no longer covered by the manufacturer warranty, or the warranty is about to expire.
The vehicle you are purchasing has a reputation for being unreliable and prone to breakdowns.
You're worried about being able to afford car repairs.
Mechanical breakdown insurance (MBI)



MBI will cover almost any kind of breakdown in your vehicle caused by wear and tear. Mechanical breakdown insurance costs around $250-$500 per year and covers things like faulty transmission, a broken carburetor or a brake repair.
MBI does not cover regular maintenance and upkeep of the car, such as replacing spark plugs, refiling fluids and changing the tires.
Mechanical breakdown insurance is a good idea if...
You are financing a new vehicle. An extended warranty may offer the same coverage, but is usually more expensive than an MBI plan.
If you plan to keep your vehicle for more than five years.


Debt protection
If the past two years have proven anything, it's that there's no telling when an unpredictable event will come along and put financial strain on you and your loved ones. With Debt Protection on your auto loan, your lender may cancel your loan payments in the event of involuntary unemployment, disability or death. This is a good way to ensure that your family doesn't get saddled with the bills if you can no longer make a contribution.
One major advantage of Debt Protection is the fixed premiums throughout the term of the policy. Premiums are often rolled into the payments of the connected loan, making for easy monthly payments.
Debt Protection is a good idea if...
You want peace of mind about your ability to make payments should an unforeseen life event occur.
You want to protect your credit rating during times of financial need.
Your loans have been cosigned by a family member.
You do not have a life insurance policy in place.


Debt protection isn't exclusive to just auto loans. At Louisiana FCU, Debt Protection can be added to consumer loans (unsecured and secured), credit cards, and home equity loans.
GAP insurance
GAP (guaranteed asset protection) insurance ensures that you are not stuck paying for a car you no longer own. In the event that your vehicle is stolen or totaled, GAP insurance pays the difference between the total amount of your auto loan and the value of your car. The cost of GAP insurance is almost always paid up front as part of the financing charges. Coverage is also available for eligible motorcycles, boats, RVs and campers.
GAP insurance is a good idea if...
You made a down payment of less than 20% on the auto loan.
Your loan term is 60 months or longer.
Your credit history is less than stellar.
If you are leasing a vehicle. Some leases will automatically include GAP coverage in their contracts.


Uninsured or underinsured motorist protection
Here's an unsettling fact: Although car insurance is legally required in most states, approximately one in eight drivers on the road do not have auto insurance. Which means that if you are injured in a wreck, you cannot always count on the insurance of the at-fault driver to pay for the damage.
Similarly, if you're involved in an accident with an underinsured driver — someone who only purchased the minimum coverage required by law — you could be on the hook for repair and medical expenses that aren't covered by the at-fault driver's policy.
Uninsured and underinsured motorist coverage protects you from having to pay out-of-pocket should either of these situations occur. Coverage costs slightly less than other types of insurance and can save you from going broke from a crash you didn't cause.
Uninsured/underinsured motorist coverage is a good idea if...
You don't have the funds to cover an unexpected and costly hospital or repair bill.


With the right protection plan in place, you can safeguard your purchases and maintain financial wellness for years to come.
Like this article? Subscribe to our blog and have great financial insights delivered to your inbox weekly.