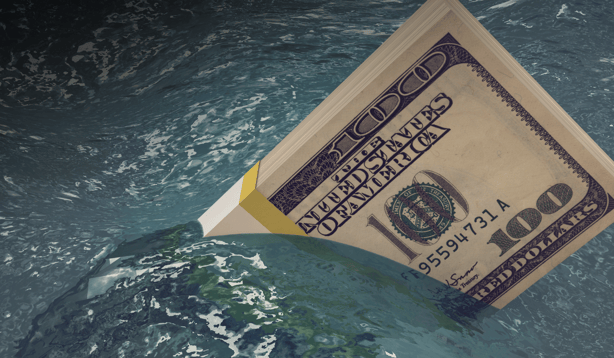 Natural disasters can appear at your doorstep with little or no warning. It pays to be prepared.
We recently sat down with Jennifer Buras to discuss steps you can take to ensure your finances weather the storm during hurricane season. During this chat, Jennifer took questions from viewers and offered tips on how to prepare financially for a natural disaster.
Watch the full Q&A video below or keep scrolling to read the condensed version.
Jenny, why is it so important to have an emergency fund during hurricane season?
Emergency funds come in handy for evacuation expenses. You never know when you're going to have to get gas, food, lodging or even a rental car. If things get really bad, your job might not be there for you when you return home. In that situation, you'll need three to six months of expenses saved up to help you pay your mortgage, groceries, etc.
It's important to keep your emergency funds separate from your regular savings, so you don't tap into it during vacation or something. You don't want to be tempted to get into it, so set the money aside to be used only for emergencies.
Is it better to have cash or credit cards when preparing for some kind of disaster?
It's smart to carry a mix of both cash and credit card. Personally, I have needed both. I highly recommend having cash in different denominations: Ones, fives, 10s, 20s. Because if you just simply get $50 and $100 bills, some businesses might not be able to make change for you.
In today's society, we don't tend to carry a lot of cash. We're swipers of credit and debit cards. However, based on what I've seen in previous storms, if the electricity or internet goes out, there's a chance some of those electronic devices will not be able to read your card.
That's true. Cash is queen during hurricanes.
How helpful is online banking and e-services for managing your finances during and after a natural disaster?
I strongly recommend you become familiar with your financial institution's online banking platform in advance. Make sure you have your username, password, all that saved so that if you get locked out, you know how to unlock yourself. Become familiar with that.
What documents should you prepare ahead of time in case you have to evacuate quickly?
We always talk about hurricane survival kits. This would be your financial survival kit. It's great to have a folder set aside with a stash of cash, your checkbook and credit cards. You'll want to have your marriage certificates, your birth certificates, passports, and maybe some of your retirement savings or life insurance policies. If you're one of those people that has a binder or notebook you use to keep track of the bills, grab that also so you can stay on time with payments during your evacuation.
Keep it all in a waterproof or fireproof box so you can just grab and go.
Download the apps, have everything readily available. And definitely bring your cellphone charger. You got to have that when you're evacuating.
Speaking of evacuation, how can members access their money at Louisiana FCU if they leave the state?
It's true that you're not going to find a Louisiana FCU branch on every corner. However, our credit union is part of the shared branch network which allows about 5,000 other credit unions in the United States to help our members out. For example, if you're evacuating to Dallas, Texas and you know the zip code, text that zip code to 91989 and you'll receive a list of all the shared branches in that area, plus ATMs that provide fee-free service. You can use those credit unions like you would your own; Make deposits, withdrawals and loan payments.
As a member of Louisiana FCU, you're always going to have access to your money. We're going to be there for you, whether it's at a shared branch or through our mobile banking platform. We are going to be there for you, I promise.
Like this article? Subscribe to our blog for more helpful content delivered to your inbox weekly.