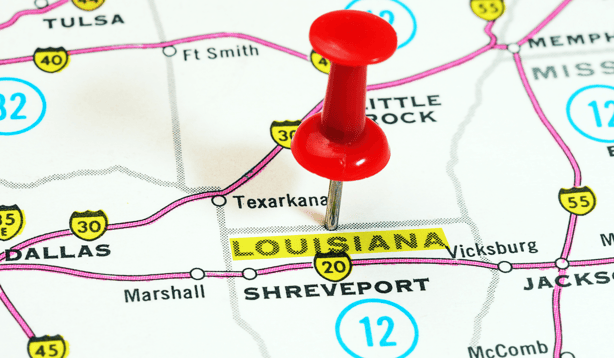 A great vacation doesn't have to involve flying or traveling across the country. When thinking about your summer vacation, consider an affordable road trip to nearby locations you may have overlooked.
We recently sat down with Buddy Boe, executive director of the River Parishes Tourist Commission and former senior advisor and communications director for the Lieutenant Governor of Louisiana, to discuss the most budget-friendly day trips "the boot" has to offer. During this chat, Buddy took questions from viewers and offered insider tips on how to plan a great vacation without breaking the bank.
Watch the full Q&A video below or keep scrolling to read the condensed version.
Hi Buddy!
Good afternoon.
When you think Louisiana tourism, the city of New Orleans naturally comes to mind for many. But if I wanted to venture out and see more of what our state has to offer, where do you recommend I start and how much money would I need to make it happen?
The average hotel room rate for a moderately priced hotel in Louisiana right now is about $76 a night. That's the average. If you want to plan a three-day trip for your family, for $150 - $175, you've got a hotel room for two nights. After that it's really based on your budget.
For people who want to take a $1,000 to $1,500 weekend trip, I suggest visiting LAriverparishes.com and browse their list of 2-3 day sample itineraries. About a third of the activities listed are free. We have several biking trails. We have several walking trails. We have several outdoor spaces and recreational areas that are completely free.
All of our attractions are moderately priced, ranging from $10 to $25 per person, depending on the attraction that you want to go to. There's fine dining at Ormand Plantation in Destrehan and roadside cooking at Gonzo's Smokehouse in Luling. You can stay three days in the river parishes and spend less than $1,000.
The Gumbo Group compiled a great list of itineraries stretching across the 10 parishes inside of Southeast Louisiana. If you're located anywhere in the toe of the boot or the middle of the boot, many of those locations are only an hour or two away.
If you want to venture further than that, Louisianatravel.com covers great vacation spots across the entire state. You could easily spend hours looking at all the attractions they have listed.
Or, just keep it simple and stick to the byways. Louisiana has a ton of scenic byways — each with its own unique charm.
Here are some of my favorite Louisiana byways.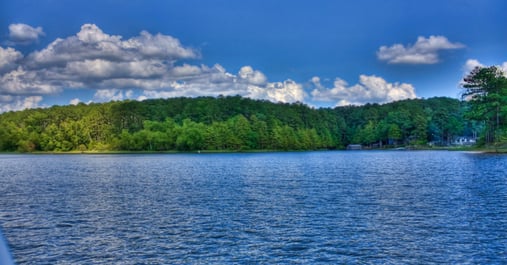 Toledo Bend is home to many parks, golf and fishing resorts, marinas and scenic views.
What budget-friendly trips do you recommend for a larger family?
If you're looking to save money, I recommend taking advantage of places you can drive to with a car or RV. We have lots of campgrounds throughout Louisiana. We have tons of state parks where you can park your RV, and we have low cost, but high quality hotels along all of our interstates and major highways throughout the state.
As far as destinations go: Take advantage of museums. They exist in nearly every little town across the state. You've probably driven right past them without even noticing. For example, there's the River Road African American Museum in Donaldsonville, the Britney Spears Museum in Kentwood and the Italian Cultural Museum in Independence.
The Historic Riverlands Christian Center in Reserve tells the story of a church built just for African Americans after segregation ended, and the impact of those that were enslaved on the musical history and musical genres of today. For less than $15 per person, you can fill an afternoon and let your kids learn about black history, civil rights history and music history all in one destination.
Whether your family has a $500 budget, or a $5,000 budget, our state has something for everybody. From the five star Ritz Carlton in New Orleans, to a houseboat in the Atchafalaya Swamp Basin, there are amazing experiences all over Louisiana.
Let's say you wanted to get fancy and spend a night at the Nottoway Plantation. Well, right up the road on Highway 20 is Spuddy's Cajun Cooking Experience where ol' Spuddy teaches you how to make a roux, gumbo and jambalaya. Your clothes will smell like smoked andouille for days. It's great!
What's a nice romantic getaway in Louisiana?
You can find romantic getaways in Natchitoches, downtown Saint Francisville, Thibodaux and Lafayette. Find a really nice bed and breakfast, stay there, walk around those historic towns and truly escape.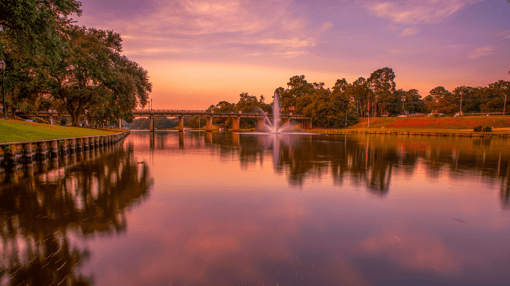 The Cane River in Natchitoches.
If you want a little bit more adventure, rent a cabin in a state park, or go buy a cheap tent online and sleep under the stars. Build a campfire, bring graham crackers, marshmallows and chocolate — you've got a s'mores date with your loved one. You don't need to fly to Tennessee or Denver for that. The northern portion of our state is gorgeous. The hills are absolutely stunning. The Kisatchie National Forest is a federally protected national forest where you can go camp for the night or the weekend.
How about a kayaking tour on Lake Martin with birds flying in the air at sunset. That's about as romantic as you can get in the United States — and it exists a simple two-and-a-half hour drive from where I'm sitting right now in the River Parishes.

For a night out, you could go to the casinos in Lake Charles, Shreveport, Baton Rouge or New Orleans. A lot of those hotel rooms are reasonably priced and it's a destination in and of itself.
Is it cheaper to book rooms online or call hotels directly to book with a live person?
I think the discount is going to come through tour operator companies like Beyond the Bayou Tours that curate travel packages for you, because they've already done the negotiating. Otherwise, what's available online is typically the discounted rates that all of these online platforms have negotiated.
The discounts are out there. Every destination, every attraction, every lodging partner is hungry for business and ready to host visitors.
If you need a break, start by looking at all the great destinations our state has to offer. They need your business, they need your support. They need the headcounts coming through their door to stay open. Go out there and make memories. I guarantee you, our hospitality and tourism industry will welcome you with open arms.
.
True wealth isn't about how much money you make, but what you do with the money you have.

Click below to continue growing the knowledge and skills needed to promote a life of financial well-being.